4.6.2018 | Jitka Hodasová | 1 comment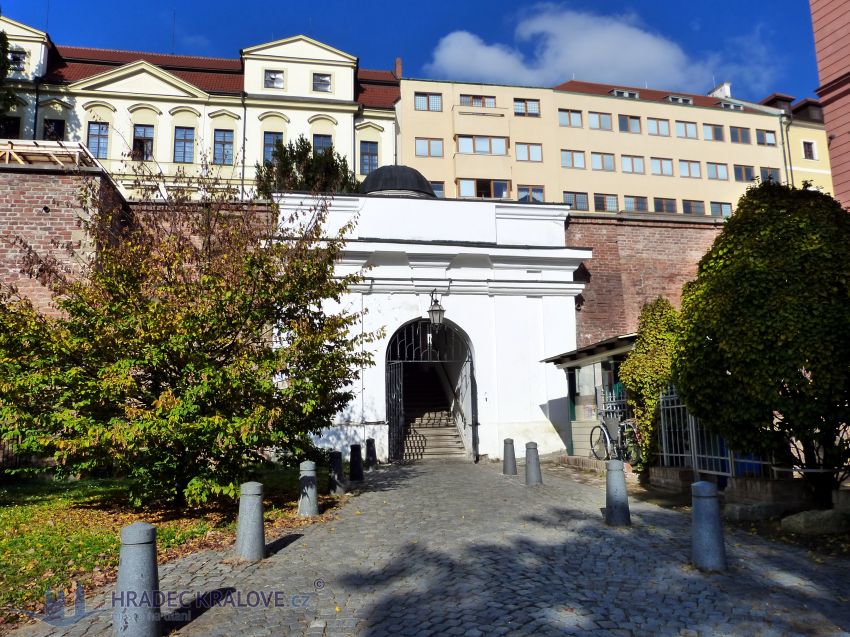 There will be a fish reservoir next to the entrance to the stairs. | author: hradeckralove.cz
A part of the former ditch will be restored below the old town walls. It won't serve the defence any more, it will used for fishing. The new attraction will be developed between the entrance to the Bono publico stairs and Komenius Palace in Komenského street. The owner Róbert Nemeček wants to name the reservoir Fishermen's Lodge. There should be a stock of tench fish. Information by Hradecký deník.
People will be able to catch the fish in the traditional way using bamboo sticks. They will get the fish killed, cleaned and even cooked.
A part of the ditch will be restored to its historical look using authentic materials, mainly brick and stone. The original look of the ditch should be completed with fish. Róbert Nemeček claims there is evidence that fish had been kept in the ditch in the old days. Current technologies would be used to build the ditch, with proper insulation keeping water away from the walls and the adjacent house.
A statue of a poor fisherman will look over the ditch. "It will commemorate the fishermen for whom the municipality had opened the walls to access Orlice," said Róbert Nemeček.
The preparations are under way. "We have a full set of project documentation and we are about to place application for project and building approval," said Róbert Nemeček. He wants to restore the ditch during this year.
Read more: https://zpravy.hradeckralove.cz/vedle-bona-publica-si-mozna-zarybarite-41270/#ixzz5cHaKkDaE